News
SUGAR SMART NEWS AROUND THE UK
Cornwall SME proves small can be SUGAR SMART
They may only have 12 employees, but size wasn't going to stop Buzz Interactive, a small enterprise specialising in web and app development, from getting involved in the SUGAR SMART campaign.
29/08/2019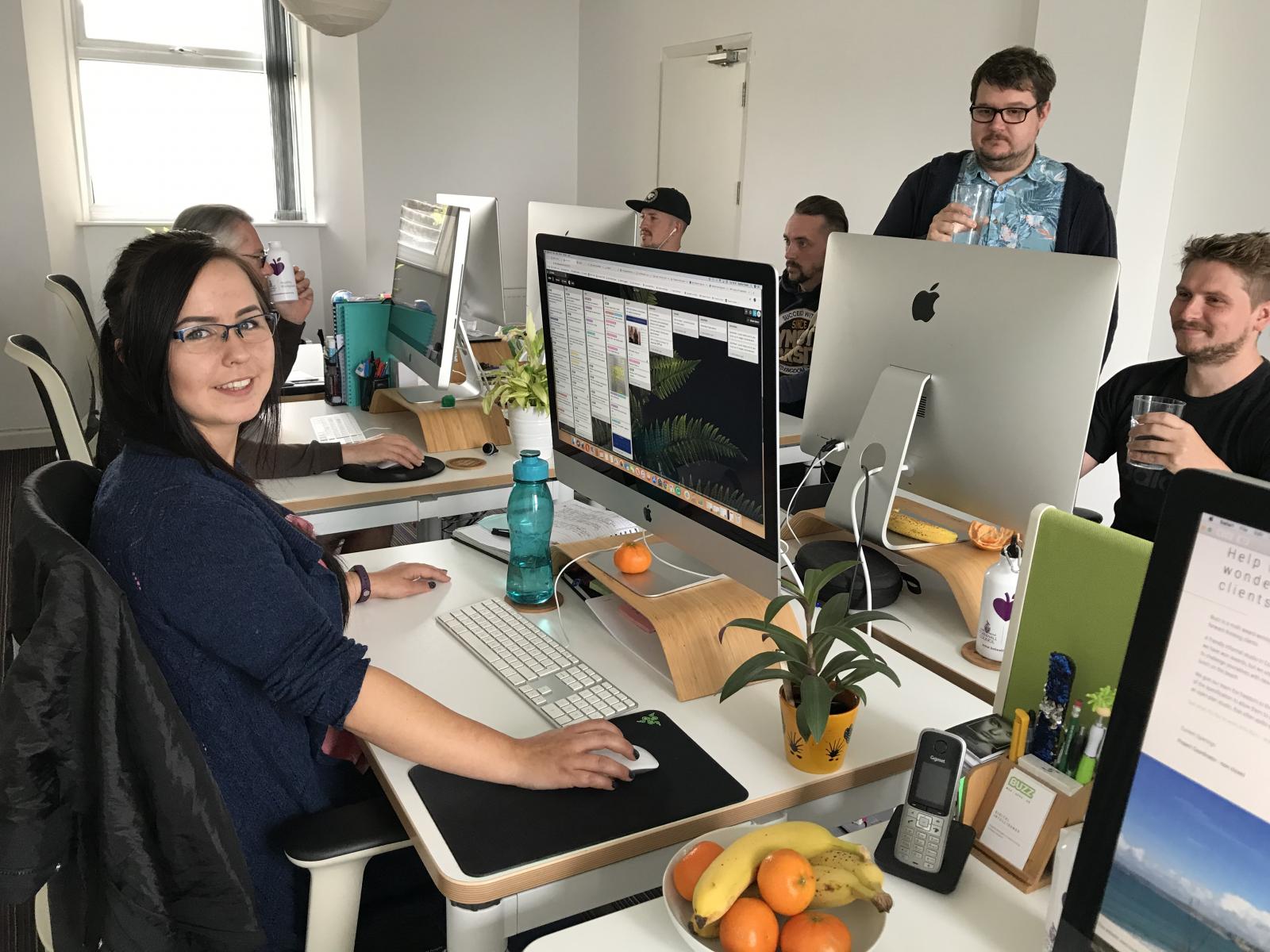 Workplace health really matters to the directors and employees at Buzz Interactive, so the whole team ensures they work together to invest in it. The directors, Lindsey and Paul Axten are really on board with the SUGAR SMART campaign so the healthy ethos is woven through at all levels of the organisation. They believe leading by example is one of the best ways to engage with your workforce and that embodying the culture as well as letting employees know the importance of health and wellbeing at work is a great way to maintain engagement.

As a small team, they have found that open communication and frequently asking the team for ideas has worked well. They've transformed their staff room into a hub of good health with a wellbeing notice board that signposts to different health topics as well as wellbeing literature. They also always offer fruit during meetings and the option to take walking meetings if computers aren't needed.
Another simple initiative they have embedded is a timetabled drinks break for all staff to encourage them to take regular breaks, with access to water and free fresh fruit provided daily to keep energy and concentration levels up. They have found using SUGAR SMART and Cornwall's Healthy Workplace Programme has helped them to share key messages that are simple and easy to achieve.
Buzz is the first place that I have worked that offers fruit every day! It's really nice when you're feeling a bit peckish in between meals, to be able to grab an orange or banana from the fruit bowl to keep you going.
Sophia Franks (Project Co-Ordinator)
SUGAR SMART is a campaign run by Sustain: the alliance for better food and farming. SUGAR SMART is one of the featured campaigns in the UK's Sustainable Food Cities Network.
SHARE
Follow SugarSmartUK