News
SUGAR SMART NEWS AROUND THE UK
Get your SUGAR SMART gear online today
SUGAR SMART's online shop is now open for business selling a range of tshirts, mugs and bags
11/03/2019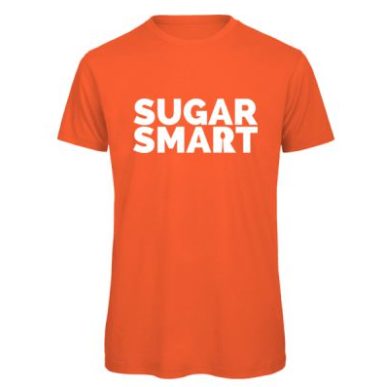 The products are all branded with SUGAR SMART's emblematic orange and white logo, and the money raised will help Sustain's SUGAR SMART work supporting local campaigns across the country.
Fran Bernhardt, Sugar Smart Campaign Coordinator said "we've had lots of requests for SUGAR SMART branded products from enthusiastic campaigners. We hope this can be a way for them to proudly represent the movement and start even more conversations about all their brilliant work to reduce sugar overconsumption in their neighbourhoods, knowing that every purchase supports the work to continue."
Go on, treat yourself now at the SUGAR SMART shop.
SHARE
Follow SugarSmartUK