News
SUGAR SMART NEWS AROUND THE UK
Shock as Government pauses on obesity plans
Health campaigners say Prime Minister has put narrow political interests ahead of child health, as Government says delays to several flagship initiatives designed to take unhealthy food and drink out of the spotlight put narrow political interests ahead of child health.
14/05/2022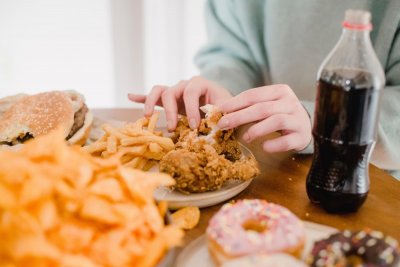 According to an article in the Times, the government has confirmed a 12 month delay to implementation of recently passed legislation to stop companies offering multibuy price promotions on products such as crisps, confectionery, cakes and biscuits. Evidence shows these deals result in shoppers spending more on these items, less on healthier food and drink, exacerbating obesity, tooth decay and diet-related diseases.
A further delay was also announced to restrictions on TV and online advertising of food and drink high in fat, salt an/or sugar (HFSS) that was passed into law via the Health and Care Act 2022 just weeks ago. The measures were carefully designed to encourage companies to put healthier food and drink into the advertising spotlight instead.
Against the backdrop of a pledge to halve childhood obesity by 2030, and the Prime Minister personally launching a new obesity strategy including both planned measures in 2020, there has been a sharp spike in childhood obesity prevalence to 1 in 4 of all 11 year olds leaving primary school, with those in lowest income areas twice as likely to be at risk.
Responding to the Government announcement, Children's Food Campaign Co-ordinator Barbara Crowther says:
"This is shocking news at a time we urgently need to build back a healthier nation and address the cost-of-living crisis. The prevalence of children living with obesity has spiked sharply over the last 24 months, and millions of families are struggling to put healthy food on the table. What we needed was faster, not slower action. By delaying and dithering to implement his own obesity strategy and laws that have only just been passed in Parliament, Boris Johnson has instead chosen to play politics with children's health.

"This announcement only creates further chaos and uncertainty for the food and drink sector who have been preparing for these measures to be introduced in October 2022. It penalises the responsible and forward-looking companies who were working hard to bring products and marketing plans into line with new laws, and rewards the junk food industry laggards and detractors.

"The measures being delayed were developed and tested over years, and fully consulted upon before legislation was passed. Evidence is clear that multibuy price deals on unhealthy foods do not save people money. Supermarkets themselves say that straightforward price cuts represent better value than junk food multibuys. There is no need for either review and certainly no case for delay. This is a sad day for public health, and any hopes of halving childhood obesity by 2030 are now crushed."
Sustain's Barbara Crowther was quoted in the Guardian, iNews, Independent and Grocer.
SHARE
Follow SugarSmartUK