News
SUGAR SMART NEWS AROUND THE UK
Oxford Leisure centres get stuck into vending machines
Fusion Leisure and Oxford City Council have installed SUGAR SMART floor stickers in front of all vending machines in Oxford leisure centres.
29/11/2019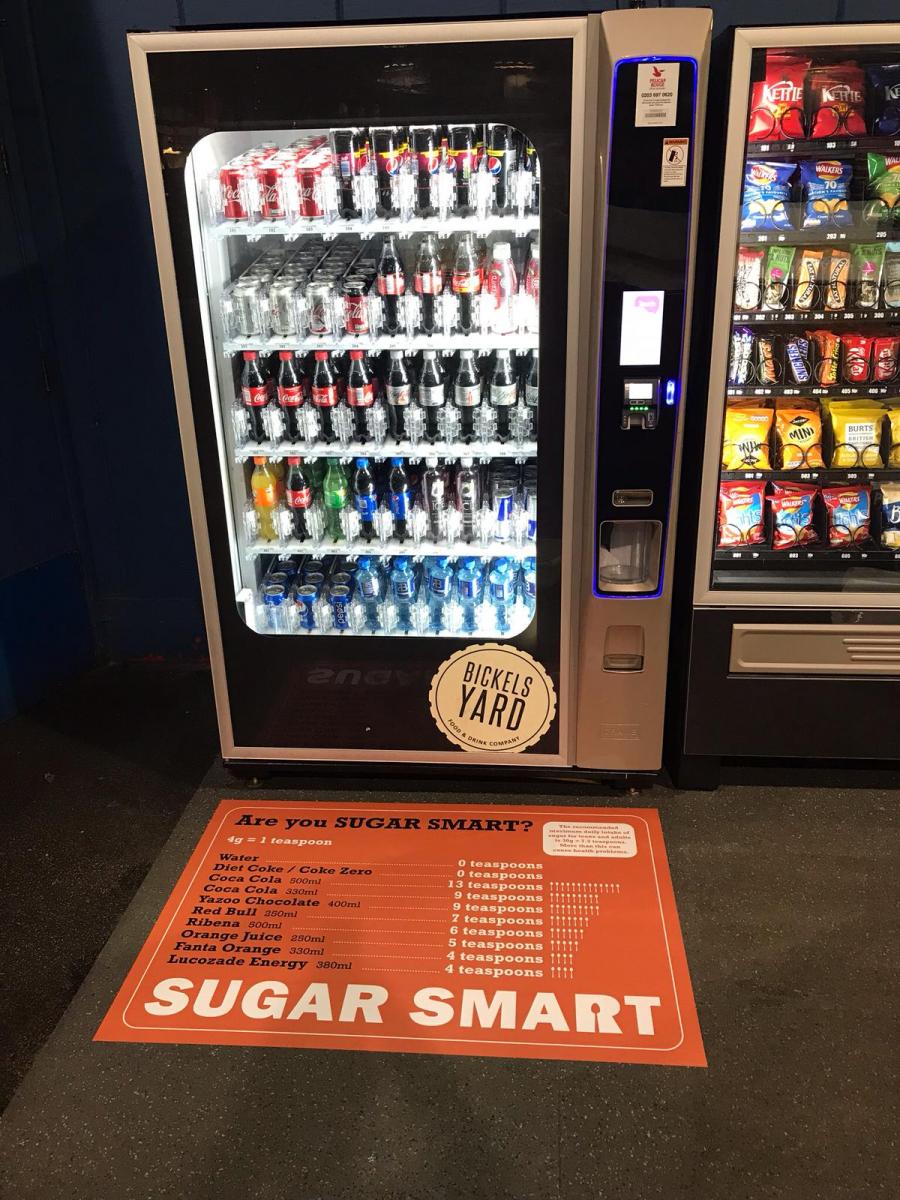 They had initially planned to put the informative stickers on the vending machines, but when they realised the machine supplier wouldn't allow this, they turned their attention to the floor. What they came up with was a "nudge" that can't be ignored. In order to get to the vending machine, people would have to walk over the A0 floor sticker which asks them if they know how much sugar is in their drinks.
Oxford SUGAR SMART created the stickers from the "vending sticker/poster" document which is available to download for those signed up to SUGAR SMART (from the assets tab on the SUGAR SMART dashboard). During installation of the stickers, they inspired several conversations among families walking past, and it's hoped those conversations will continue.
The floor stickers are entirely slip-proof, safe and non-marking, and last about six months to a year before they need to be replaced. Following their success, SUGAR SMART Oxfordshire aims to trial floor mats in nine more leisure centres, in locations where the floor surface isn't suitable for stickers for example, carpets.
SUGAR SMART is a campaign run by Sustain. SUGAR SMART is one of the featured campaigns in the UK's Sustainable Food Cities network.
SHARE
Follow SugarSmartUK