News
SUGAR SMART NEWS AROUND THE UK
Children's menus loaded with sugar, deep-fried options and lower welfare meat
New Out to Lunch league table finds many of top 20 family restaurant chains' menus failing to serve sustainable and healthy foods and drinks.
25/10/2021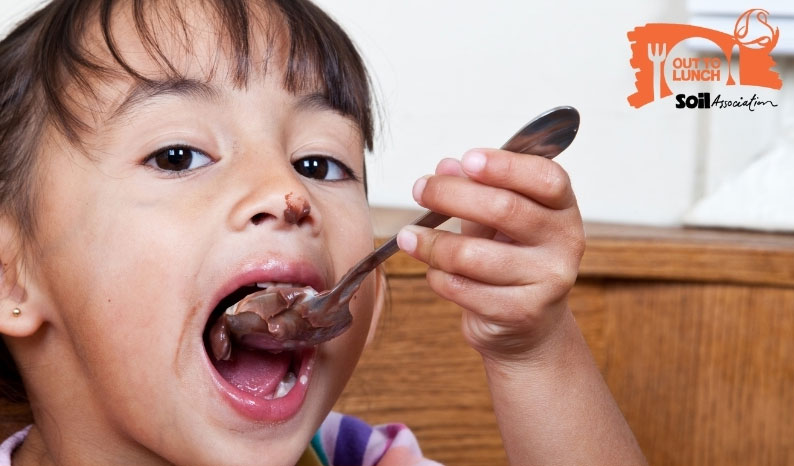 The Soil Association's Out to Lunch campaign, now in its 8th year, surveyed the UK's top 20 family friendly restaurant chains and recruited more than 100 secret diner children and parents to sample and score children's menus over the summer.
The campaign found that deep fried ingredients remain commonplace on most menus and that two in five children's puddings contained enough sugar to blow a child's entire daily allowance. At Pizza Hut, which came bottom of the league table and was the worst offender for sugary meals, a child eating a typical meal with a fizzy drink and dessert could easily consume 68 grams or 17 teaspoons of sugar. Additionally nine out of ten families were not offered tap water with their menu, a move which is likely to encourage them to order more unhealthy drinks.
There is also a long way to go before these restaurants are serving higher welfare, nature-friendly British meat. Wahaca is the only chain serving higher welfare free-range meat. However, this is not 100% British; only three chains: Giraffe, Leon and Nando's, are doing this, with others sourcing as far afield as Thailand, China and Brazil.
However, it's not all bad news. Since the last report two years ago, the campaign has driven chains to make their menus healthier and more sustainable. In 2019, 13 of the 27 restaurants made a pledge to 'Peas Please' to increase the amount of veg on their menu by providing two portions with every meal. Most have kept their promise, resulting in an estimated 1.6 million extra portions of vegetables being served to children every month.
This year, many chains are responding positively to the climate and nature crises. At least half of the menu items at Zizzi, Giraffe, Wetherspoon, Bella Italia, Leon and Wagamama's are now vegan or meat-free. Ten chains - Giraffe, Wetherspoons, Zizzi, Nandos, Chiquitos, Frankie & Benny's, Wahaca, TGI Fridays, Wagamama, Prezzo - have all pledged to work with supply chains to ensure all soya used as animal feed is from sustainable sources by 2023. Additionally, 16 have policies in place to reduce antibiotic use and 14 chains are offering organic ingredients.
Soil Association Policy Officer for Healthy and Sustainable Diets, Laura Chan said:
Thanks to the Out to Lunch campaign there is more veg on children's menus than ever before. But renegade chains are continuing to hammer children's health with free refills of fizzy drinks and excessively sugary puddings. Parents told us that fresh food and healthy choices are their number one priority. Why are leading chains continuing to serve ultra-processed, ultra-sugary and deep-fried rubbish when we know this isn't what families want?
For more information and to see the full league table as well as the demands to restaurants, see the Soil Association's Out to Lunch campaign.
SHARE
Follow SugarSmartUK