News
SUGAR SMART NEWS AROUND THE UK
New report recommends greater powers for local authorities to restrict junk food adverts.
A new report from Sustain and Food Active working with over 30 local areas around the UK has uncovered the limited powers that local authorities have to restrict advertising of products high in fat, salt and/or sugar, despite the fact that many are located in areas with high rates of child obesity
24/04/2019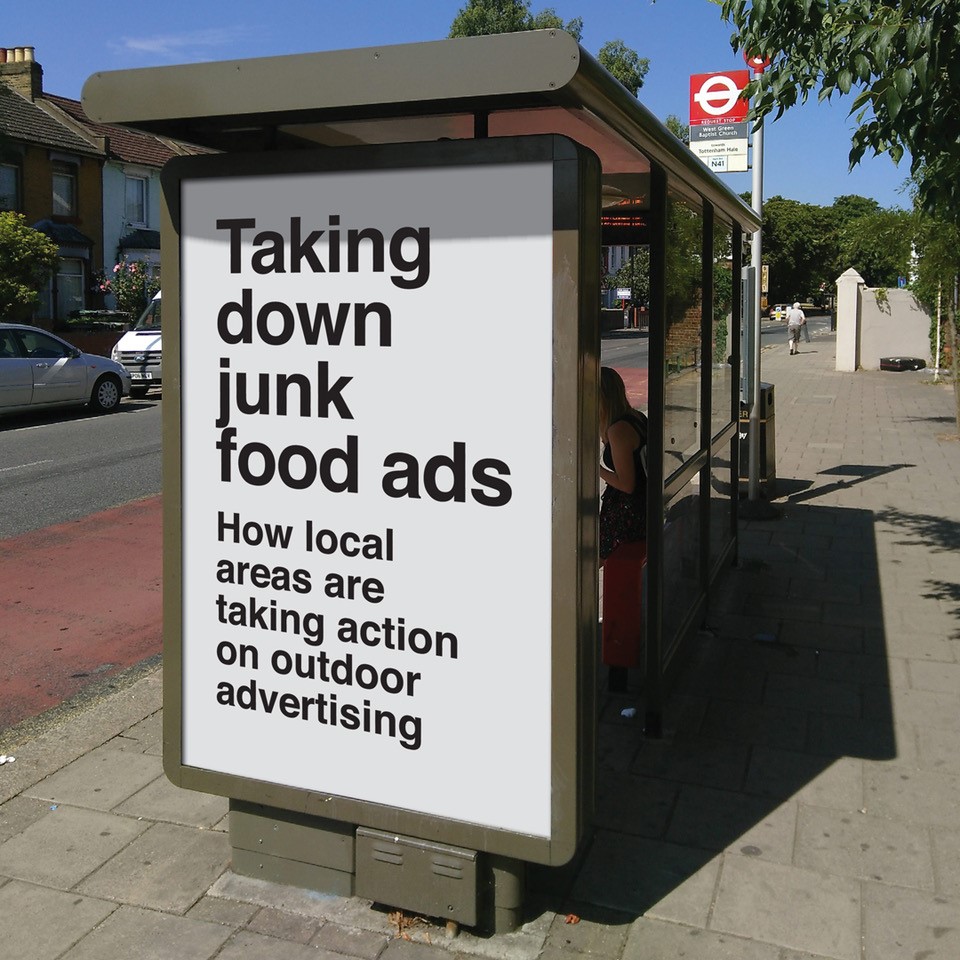 Ben Reynolds, Deputy Chief Executive of charity Sustain commented:
"This research has highlighted the limited powers that local government has to restrict junk food advertising. Nationally the government has accepted the need to limit advertising of products high in fat, salt and/or sugar, particularly where viewed by children and yet there are clear loopholes which need to be closed. The Advertising Standards Authority refuses to consider junk food adverts outside many settings used by children such as nurseries to be in breach of current rules. And the only real repercussions for companies that break these rules amount to little more than a slap on the wrist, with many complaints being ruled on long after the advertising campaigns have ended."
The reports makes 9 recommendations which include:
• That Local government be given more powers to impose restrictions to meet local priorities, such as restricting the type of advertising on public telephone boxes which are normally outside their jurisdiction.
• That Government should tighten restrictions on in-store advertising, including the area immediately surrounding stores.
• That the Advertising Standards Authority (ASA) must have, and use, powers to levy fines on any company that breaks advertising rules more than once in 3 years.
• That the ASA should consider any area where children congregate to be unsuitable for HFSS advertisements, not just schools, but also to include nurseries, children's centres, parks, family attractions and leisure centres.
Alex Holt, Food and Nutrition Lead for Food Active said:
"To the uninitiated it may appear that local authorities are sending out mixed messages by trying to tackle child obesity and yet still allowing these adverts to proliferate. This work has shown the difficulties that local authorities face and highlights the need for much stronger powers to both prevent and to order the immediate removal of adverts for products high in fat, salt and/or sugar in areas with high rates of child obesity."
Fran Bernhardt, SUGAR SMART Campaign Coordinator said:
"The Mayor of London's ground-breaking healthier food advertising policy across the Transport for London network has paved the way for other local authorities. We've had lots of local areas approaching us looking to adopt this for their own council's advertising spaces which is brilliant – with Haringey being the first, starting this July."
Middlesbrough and Lewisham are both in the running to be one of the Government's childhood obesity trailblazers, and if successful would focus on implementing further restrictions to junk food advertising in their areas.
Ends
For press enquiries and photos please contact Ben Reynolds on 020 3559 6779, ben@sustainweb.org
Notes
1. About the report
The recommendations are taken from the new report Taking down junk food ads: How local areas are taking action on outdoor advertising, written by Sustain and Food Active. It is the culmination of work over the last year pulling together examples of advertising of products high in fat, salt and/or sugar from across the UK, with input from over 30 local areas, exploring what powers they had to restrict these adverts. The recommendations are on p22 of the report.
2. About Sustain
Sustain: The alliance for better food and farming, advocates food and agriculture policies and practices that enhance the health and welfare of people and animals, improve the living and working environment, enrich society and culture, and promote equity. The charity represents around 100 national public interest organisations working at international, national, regional and local level. Sustain runs the SUGAR SMART and Children's Food Campaigns www.sustainweb.org
3. About Food Active
Food Active is a public health organisation tasked with promoting healthy weight at local, regional and national levels in England. Supporting local authorities, NHS bodies, third sector organisations, and government health agencies, Food Active promotes healthier weight through original research, advocacy, policy change and targeted behaviour change campaigns and interventions. www.foodactive.org.uk
4. Haringey Council ban advertising on unhealthy food https://www.haringey.gov.uk/news/haringey-council-ban-advertising-unhealthy-foods
5. Child Obesity local trailblazers - Local Government Association
https://www.local.gov.uk/childhood-obesity-trailblazer-programme

SHARE
Follow SugarSmartUK