News
SUGAR SMART NEWS AROUND THE UK
Sustain responds as new Government restrictions on junk food promotions introduced in Parliament
The Government has published draft legislation and its response to the consultation on the enforcement of new restrictions on price and location promotions of foods high in fat, salt and sugar.
21/07/2021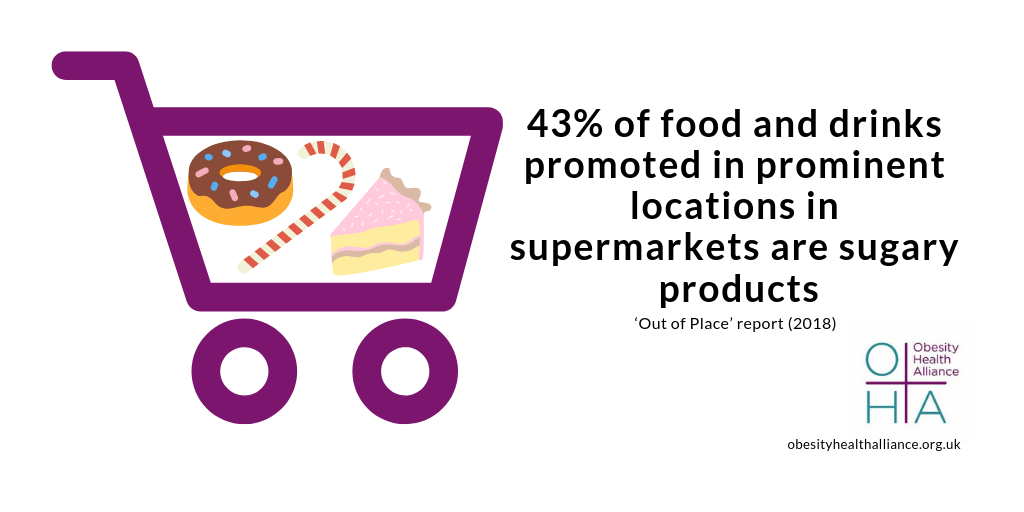 The Government has laid new regulations in Parliament to restrict junk food multi-buy deals (eg. 2 for 1, 3 for £2) and displays in aisles, checkout areas and store entrances.
Barbara Crowther, Children's Food Campaign Co-ordinator, says:
"We've been campaigning to get junk food out of checkouts for over 25 years, and let's be in no doubt, this is a good day for public health. We're pleased the Government has taken the next step to lay the new regulations on price and location promotions in Parliament, which marks a major milestone in our journey towards a healthier food environment."
However, the implementation of the new regulations has now been postponed from April to October 2022, with price offers printed on packaging given an extra 12 months to October 2023 to come into compliance.
In response to the delay, Barbara Crowther says:
"We're disappointed that implementation will now be delayed another 6 months to October 2022, especially given the consultation took place over two years ago, and time is running out to halve childhood obesity levels by 2030. We hope the food industry and retailers will use this extra time responsibly to ensure they are already compliant with new regulations well ahead of the new deadline."
Read Children's Food Campaign responses to the Government consultations here:
Price & Locations Promotions Consultation (2019)
Promotions Technical Enforcement Consultation (2021)
SHARE
Follow SugarSmartUK