News
SUGAR SMART NEWS AROUND THE UK
Industrial lobbying techniques found to have been used by the media against London's junk food ad ban
New research has revealed that the press used techniques straight out of the industry's playbook to fight against the Mayor of London's flagship policy to restrict unhealthy food advertising.
03/06/2021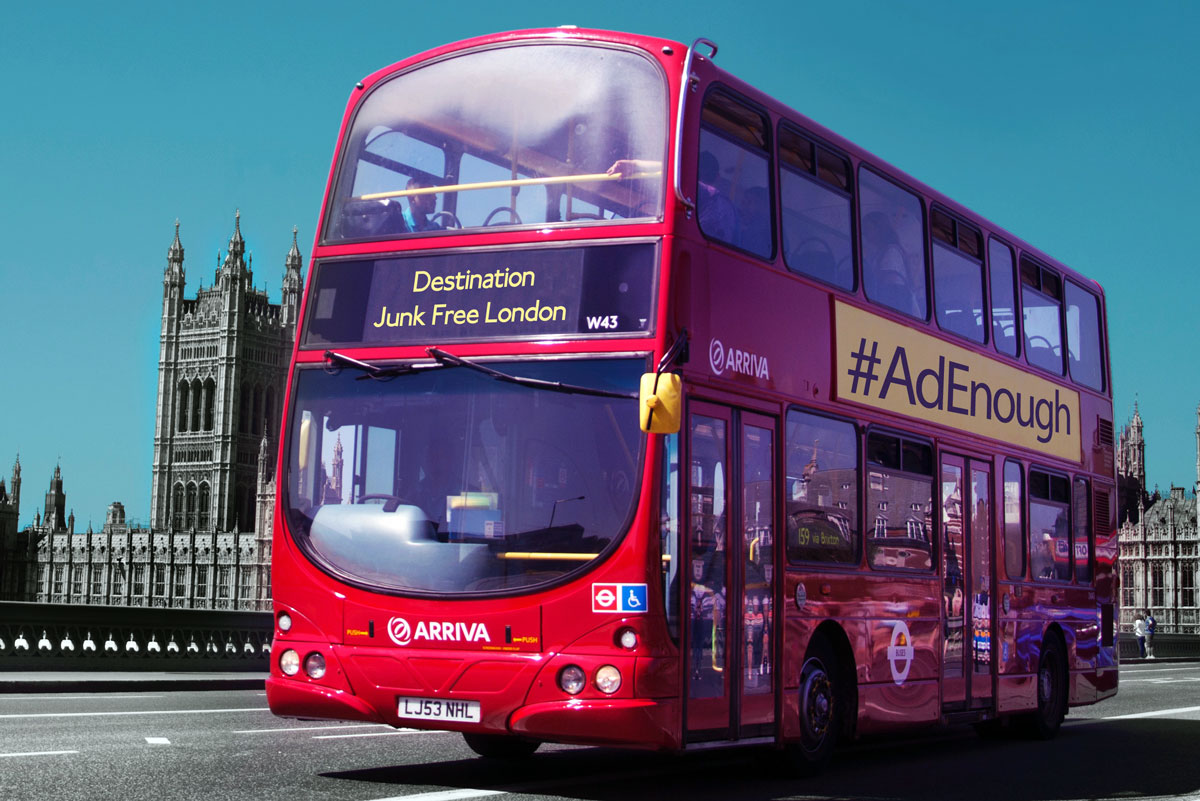 The Mayor of London's Healthier Food Advertising Policy has sparked fierce debate in the media since it was consulted on in May 2018. Now, the evaluation carried out by the independently funded team at the London School of Hygiene and Tropical Medicine has published the first evaluation paper. It details how the policy was played out in the media in the first year since the consultation.
The researchers analysed 152 articles distributed in the UK or published on UK specific websites. Articles arguing in favour of the policy talked about inequalities and child obesity. But articles arguing against the restrictions focussed on two claims: that child obesity was not the 'right' priority; and that the restrictions were not an effective way to address child obesity. These were justified by three discursive approaches: (i) claiming more 'important' priorities for action; (ii) disputing the science behind the restrictions; (iii) emphasising the potential financial costs.
The paper explains how these approaches are used to reframe the policy unfavourably, often relying on flawed logic. One commonly used example is the nirvana fallacy which pits the policy up against unspecified and idealised alternative approaches which they claim, address child obesity more effectively. However, the advertising restrictions have been presented as one part of the solution, with the Mayor of London regularly quoted as saying that the policy was "not a silver bullet". Another common approach was to argue that more pressing policy areas were being sacrificed to address child obesity. This framing presents these issues as a false dichotomy where only one issue can be dealt with at a time.
Fran Bernhardt, Children's Food Campaign Coordinator, Sustain said:
These findings demonstrate that the unhealthy food industry used the media to undermine public health policy. The junk food industry, alongside tobacco, alcohol and gambling lobbyists use these techniques to manipulate public opinion, put pressure on policymakers and ultimately see their profits prioritised ahead of children's health.
In February 2019, the Mayor of London, introduced the Healthier Food Advertising Policy on the Transport for London network. This followed public consultations which showed that 82% of Londoners were supportive of the proposals. The policy swaps out the advertising of unhealthy food and drinks, and replaces them with healthier products. Sustain advised the Mayor of London's team on the writing and implementation of the Healthier Food Advertising Policy and has subsequently supported 4 local authorities to bring in their own policies: Bristol, Haringey, Merton and Southwark. More than 60 local authorities have contacted Sustain for support with their own local Healthier Food Advertising Policies and continue to progress this work.
If your local government would like support with implementing its own Healthier Food Advertising Policy, please contact Fran Bernhardt on fran@sustainweb.org
References:
Thompson, C. et al. (2021) Media representations of opposition to the 'junk food advertising ban' on the Transport for London (TfL) network: A thematic content analysis of UK news and trade press. SSM - Population Health, Volume 15
SHARE
Follow SugarSmartUK