News
SUGAR SMART NEWS AROUND THE UK
Anniversary of Government's Child Obesity Plan finds 70% of commitments delayed or disappeared
This Saturday marks the 4th anniversary of Chapter 2 of the Government's Child Obesity Plan. 70% of the commitments made in the plan, beyond those on schools, have either been delayed or disappeared entirely, with only four commitments delivered. Meanwhile Government data indicates that it is way off meeting its own target of halving childhood obesity by 2030.
24/06/2022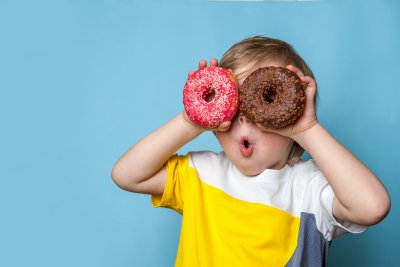 Chapter two of the Government's Child Obesity Plan was released on 25th June 2018. Building on the Government's 'first chapter' released in 2016, it made 21 commitments, across fives areas (sugar, calories, advertising & promotions, local areas, and schools). Together with subsequent developments that led from many of the consultations that came out of these plans, it constituted one of the most ambitious, and arguably world leading set of actions right across the range of contributors to child obesity.
However the last year has seen progress on the plan stall and the little progress that has been achieved, including new restrictions on junk food advertising, has now been further delayed. Putting aside the commitments for action in school settings (where progress is less clear), it is notable that almost 70% of these commitments made only four years ago have been delayed or have disappeared entirely [1]. This includes the long overdue Sugar Reformulation report [2], which the interim report suggests will show little progress from industry towards the Government's target of 20% sugar reduction across those categories where reformulation was voluntary. Also on the disappeared list is the ban on selling energy drinks to under 16s.
Meanwhile, the latest NHS figures show obesity prevalence amongst children aged 10-11 has now risen to more than one in four children. In the Government's recent Food Strategy it recommitted to its target to halve child obesity by 2030. Since the launch of its plans four years ago, it has overseen a worrying rise of over 5% in childhood obesity prevalence [3].
Ben Reynolds, Sustain's Deputy Chief Executive, commented:
"Despite its aims to halve child obesity, this Government has overseen an increase and now has only seven and a half years to put its plans back on track. Where is the promised ban on selling energy drinks to children? Where is their long overdue report on industry progress on sugar reducation and reformulation? We are calling on the Health Secretary, Sajid David, to ensure his forthcoming Health Disparities White Paper digs out those previous commitments that have disappeared and put them into action, otherwise any chance of achieving its aim to halve child obesity will disappear."
ENDS
For enquiries on the above, please contact Ben Reynolds ben@sustainweb.org or the Sustain press office press@sustainweb.org
Notes to editors
[1] Commitments from Child Obesity Chapter 2
Sugar
1. Include milky drinks in SDIL if they haven't reduced sugar levels – DELIVERED (industry have delivered the reformulation – meaning no action from Govt was needed)
2. Consultation on their intention to introduce energy drinks ban – DISAPPEARED Govt run consultation, but then took no action.
3. Consider further use of tax system if voluntary sugar reduction programme hasn't worked – it hasn't worked but no action. DISAPPEARED
4. Govt challenged industry to take 20% of sugar out of the food most commonly eaten by children by 2020, with a 5% reduction target for the first year. Final Sugar reduction report now almost a year overdue. DISAPPEARED
Calories
5. Govt challenged industry to reduce calories by 20% by 2024 in everyday foods eaten by children, and consider additional steps if progress not delivered – DISAPPEARED
6. Introduce legislation to mandate consistent calorie labelling for the out of home sector - DELIVERED
7. Explore what additional opportunities leaving the European Union presents for food labelling in England that displays world-leading, simple nutritional information as well as information Sugar reduction on origin and welfare standards. We will continue to work with the devolved administrations to explore the potential for common approaches – DISAPPEARED Govt delivered consultation in 2019. But no further action. Consultation on infants/early years food was promised subsequently and still not appeared.
Advertising and promotions
8. Consult on a 9pm watershed – DELAYED Govt delivered consultation but introduction of follow up legislation from Government has been delayed by a year.
9. Reassess role of CAP and ASA as fit for purpose – DISAPPEARED
10. Ban price promotions – DELAYED
11. Ban location promotions – On target to be DELIVERED
Local areas
12. Local trailblazer programme – DELIVERED though notably not continued
13. Resources for local Authorities, including economic business case for healthy food environments, and training for planning inspectors – DISAPPEARED
Note: a subsequent commitment from Government to £100m healthy weight programme was axed after one year.
Schools
14. Update School Food Standards on sugar – DELAYED Govt updated the standards, went through pilot testing and was paused due to covid.
15. Consult on Govt Buying Standards around dietary advice – DELIVERED consultation and now DEFRA consulting on more changes to GBS. Uncertain whether the updated GBS were rolled out.
16. Review how least active children are engaging in physical activity in school day - UNCERTAIN
17. Promote Daily Mile – DELIVERED Govt only said they'd promote the ambition
18. Invest over £1.6m to support cycling and walking to school - UNCERTAIN
19. Consult on plans to use Healthy Start vouchers to provide additional support – DELIVERED Delivered consultation but not clear what the plans for additional support were.
20. Ofsted developing new inspection framework to include healthy behaviours – DODGED?! Ofsted delivered new framework, but there was little inclusion on healthy behaviours
21. Ofsted will undertake research into curriculum supporting good physical development – UNCERTAIN
In summary
Running total of 21 commitments
Delivered - 7
Delayed - 3
Disappeared - 7
Dodged – 1
Progress Uncertain - 3

Putting aside schools commitments this leaves 13 commitments of which…
Delivered - 4
Delayed - 2
Disappeared - 7
So 69% have been delayed or disappeared
[2] The interim Sugar Reduction Report published in October 2020 revealed that whilst there had been some progress in removing sugar from yoghurts and breakfast cereals, overall progress across food and drink under the voluntary programme averaged just 3% reduction in sugar per 100g (sales-weighted average), compared to 35.4% reduction in soft drinks covered by the SDIL. The final results of the Sugar Reduction Programme, which had set a target of 20% sugar reduction by 2020, were expected to be published in autumn 2021, but have still not been released. In January 2022, the public health minister said the delayed report would be published in "early 2022".
[3] Workings on soar in child obesity since 2018, over 3 years of available statistics, as none are available yet for 21/22:
• 20/21 figures: 14.4% of reception age children (age 4-5) are obese (with a further 13.3% overweight). At age 10-11 (year 6), 25.5% are obese (and 15.4% overweight). This data is from 2020/21 and is gathered as part of the National Child Measurement Programme.
• 17/18 figures: 9.5% reception obese, 20.1% year 6 obese. Source: https://digital.nhs.uk/data-and-information/publications/statistical/national-child-measurement-programme/2017-18-school-year
SHARE
Follow SugarSmartUK